Szechuan Glazed Duck Flatbread
Gozney ambassador Philli Armitage-Mattin (@chefphilli) is back with an epic Szechuan Duck Flat bread with pickled cucumber and spring onion, cooked in Roccbox. 
Ingredients
1 tbsp sesame oil

2 duck Legs
Pinch salt

1 tsp Sichuan pepper

1 tbsp Doubanjiang

1 onion, sliced

1 inch ginger, minced
3 garlic cloves, minced

60ml Shaoxing wine

1 tbsp soy sauce

1 tsp 5 spice

2 tbsp honey
½ cucumber

2 tbsp rice vinegar

Pinch salt

Spring onion, sliced
Show more
Step 1:
Add the duck legs to a cast iron pan, and season with salt and sesame oil. Heat in your Roccbox (or Dome) at around 300°C/572°F. For around 10 minutes or until the skin is browned and then remove.  
Step 2:
Add in Sichuan and Doubanjiang and let the oil become red. Add back into the Roccbox for a further 10 minutes.  
Step 3:
Remove from your Gozney oven and add the Shaoxing wine, onion, garlic, ginger and water. Braise for 30 minutes or until the meat starts to come away from the bone.  
Step 4:
Remove the duck legs leaving the sauce behind. Finish with soy sauce, 5 spice, and honey. Place back into the Roccbox to reduce.  
Step 5:
Shred the duck legs with a fork and place back into the sticky sauce mixture.  
Step 6:
Slice the cucumber thinly with a mandolin and mix with salt and vinegar.  
Step 7:
Take a dough ball (simple pizza dough recipe) and stretch it out. Add the duck braise. Cook in Roccbox (or Dome) at 400°C/750°F.  
Step 8:
Remove and top with sliced cucumber and spring onions.  
Okay, it is time to turn your Gozney outdoor oven on and get to work! Why don't you share your work with us, just use the #gozneykitchen!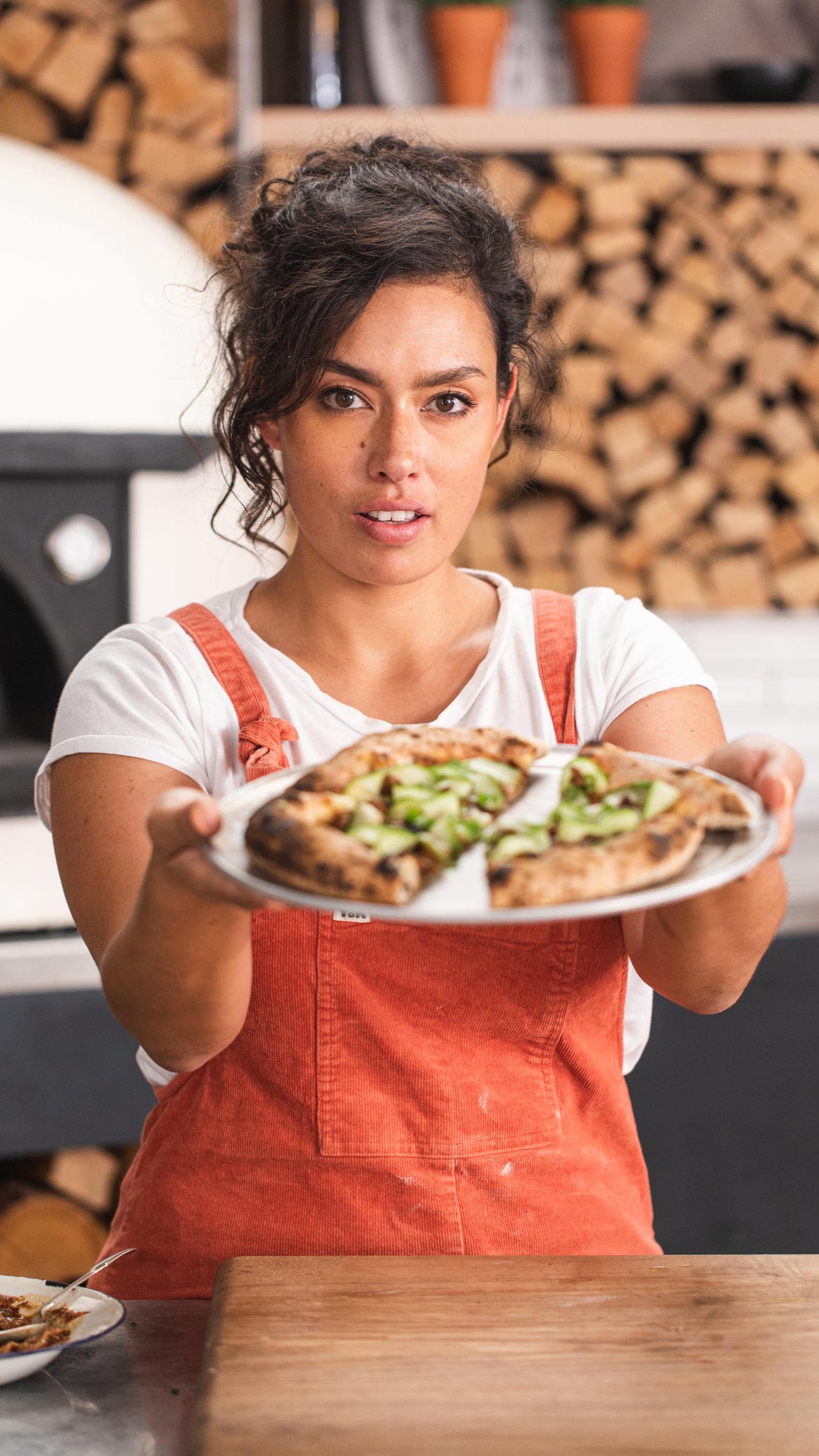 Recipe Contributor
Philli Armitage-Mattin
MasterChef finalist and author Philli's recipes are inspired by her research and travels, bringing you the most incredible Asian flavours cooked with live fire.