S'Mores Pizza a Portafoglio
What's better than S'mores and pizza? Yep, you guessed it, S'mores pizza. The ultimate indulgence dish from the brilliant @lupacotta.
Loaded with marshmallows, chocolate and all-round sugary goodness - this is a campfire classic with a twist.
Ingredients
1 tbsp Unsalted Butter

Nutella
Milk Chocolate

Mini Marshmallows

Graham crackers

Pretzels
Show more
Step 1:
Crush the pretzels and graham crackers using clean hands.
Step 2:
Stretch out your pizza dough.
Step 3:
Warm the butter gently in your Roccbox or Dome. Brush the butter on the inside rim of a stainless-steel bowl or round pizza tray.
Step 4:
Turn your flame down and stretch out the pizza dough and place pizza tray upside down on pizza for a blind bake / partial bake. 
Step 5:
Drizzle the Nutella spread, chocolate pieces, and marshmallows on the pizza. Place the pizza back in your Gozney pizza oven and finishing baking at 400°C.
Step 6:
Finish the pizza with the pretzel/graham crackers mix, cut in 2-4 slices, fold in half, and enjoy!
Okay, it is time to turn your Gozney pizza oven on and get to work! Why don't you share your work with us, just use the #gozneykitchen!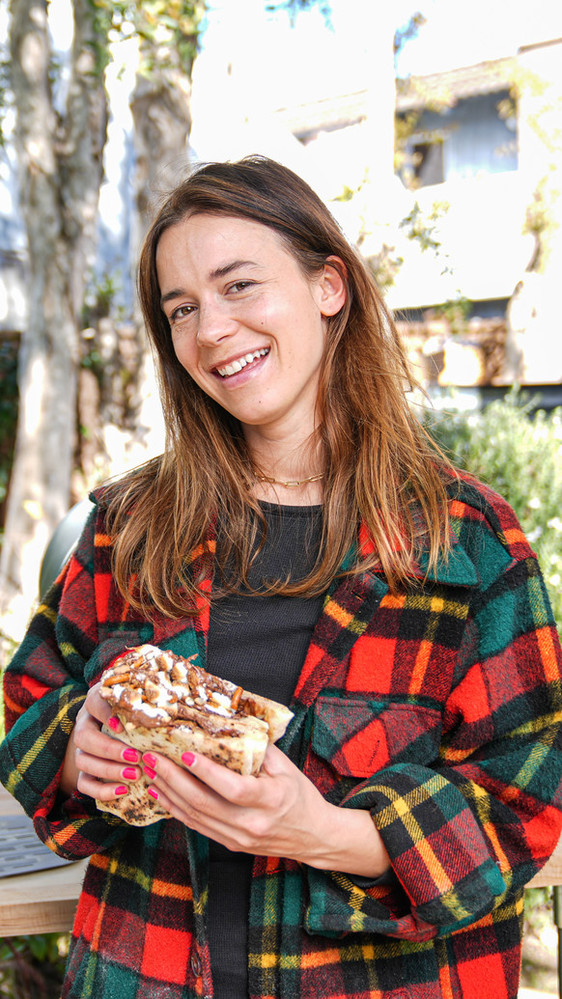 Recipe Contributor
Ines Barlerin Glaser
Ines is an incredible pizza chef based in Venice, California, known for throwing the best pizza parties, catering private events and teaching people how to create pro pies with her pop-up business Lupa Cotta.