Charred Cabbage with Shrimp Butter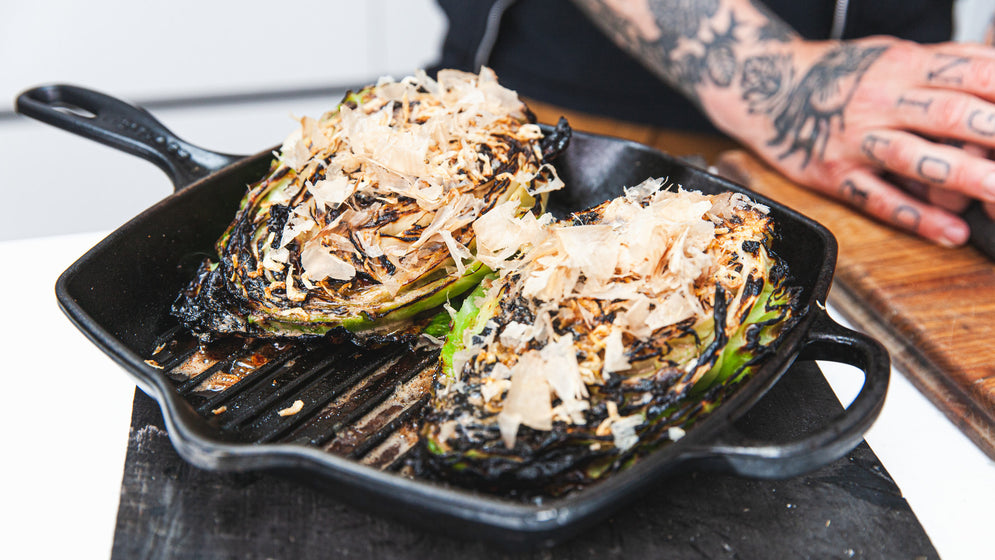 Veg doesn't have to be boring, especially when cooked with fire.
Lee Tiernan from @blackaxemangal brings you this gnarly grilled hispi cabbage with fermented shrimp butter. Charring the cabbage gives an insane depth of flavour, the perfect side to any meal. Time to fire up your Gozney outdoor oven.
Ingredients
2 hispi cabbages, halved

2 tbsp butter, melted
For the fermented shrimp butter
250g unsalted butter, room temperature

2 teaspoons high quality shrimp paste

25g katsuobushi (bonito) flakes (plus extra to serve)

25g of dried baby shrimp

Fish sauce to taste
Show more
Step 1:
Blitz the fermented shrimp butter ingredients with a hand-held (immersion) blender until smooth, then use straight away or transfer to an airtight container and chill until needed. This will keep for 2 weeks in the refrigerator.
Step 2:
Blanch the cabbage for 2-3 minutes in a saucepan of boiling water. Shock in ice water and drain completely in a colander or large sieve.
Step 3:
Place a griddle pan in the Gozney Dome and let it heat up. Lightly coat each side of the cabbage with a little melted butter and place in Dome at 460°C/850°F for 5 minutes.
Step 4:
When the cut side of the cabbage is good and black, smear the shrimp butter over using the back of a spoon, encouraging it to occupy the gap between each leaf. Lee suggests using an 'obscene amount' but it's up to you.
Step 5:
Place back into your Gozney outdoor oven until the butter has melted.
Step 6:
Finish with a scattering of katsuobushi flakes and dried baby shrimp and serve immediately.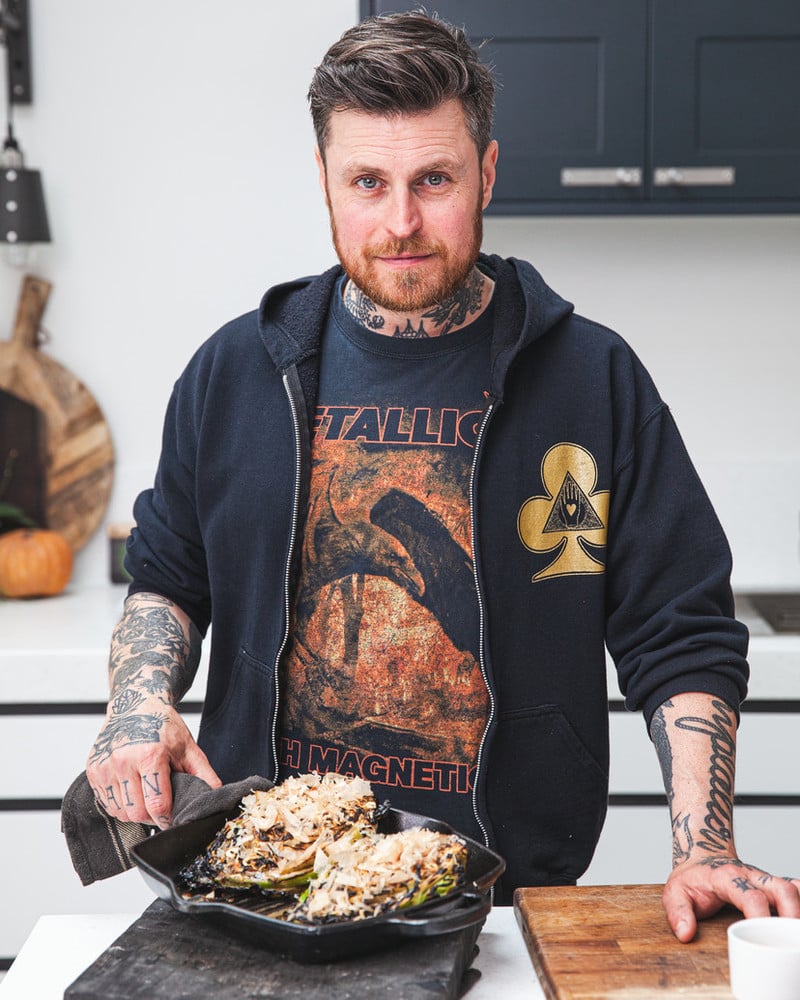 Recipe Contributor
Lee Tiernan
Lee Tiernan is the king of rock and roll and founder of popular London restaurant Black Axe Mangal where he fires out BAM classics using his Gozney Master oven.