Wood-fired Savoury Soufflé
Feeling fancy? How about trying a wood-fired savoury soufflé by @niklasekstedt? Light and fluffy, this dish is cooked to perfection in Dome.
Dome Bundle Link
Dome Bundle Link 1
Regular price €1,973.00€1,799.00
Pizza Server Link
Pizza Server Link 1
Regular price €45.00Prices from €36.00
Infrared Thermometer Link
Infrared Thermometer Link 1
Regular price €39.00€31.20
Ingredients
80g Egg Whites

180g sugar (plus keep some sugar for the souffle bowls)

Cep Soufflé base (recipe below)

Drizzle of thyme oil

Edible flowers
50ml whipping cream (whipped)

Cloudberry Jam
Cep Mushroom Mix Ingredients:
7.5g dried mushroom

12g Meziana

38g sugar

2 egg yolks
Show more
Step 1:
Place the egg whites and sugar into a mixer. Whip on a low speed until you have formed a solid creamy white foam.
Step 2:
Take the cep souffle base and add a spoon of the whipped egg white and fold in with a spatula to avoid knocking the air out.
Step 3:
Keep adding spoons of the whipped egg white and stir in carefully. Once fully combined, place into piping bags.
Step 4:
Brush the souffle bowls with room temperature butter and sugar, so you have a nice thin layer inside the bowl.
Step 5:
Pour the mixture into the bowl, scraping off any excess and using your thumb to create a ridge around the edge of the bowl.
Step 6:
Place the soufflé into the Dome at 200°C. Cook for 10-15 minutes. Make sure the top has risen.
Step 7:
Remove from the oven. Puncture a hole in the top of the souffle. Top with cloudberry jam, whipped cream, thyme oil and edible flowers. Enjoy.
Okay, it is time to turn your Gozney outdoor oven on and get to work! Why don't you share your work with us, just use the #gozneykitchen!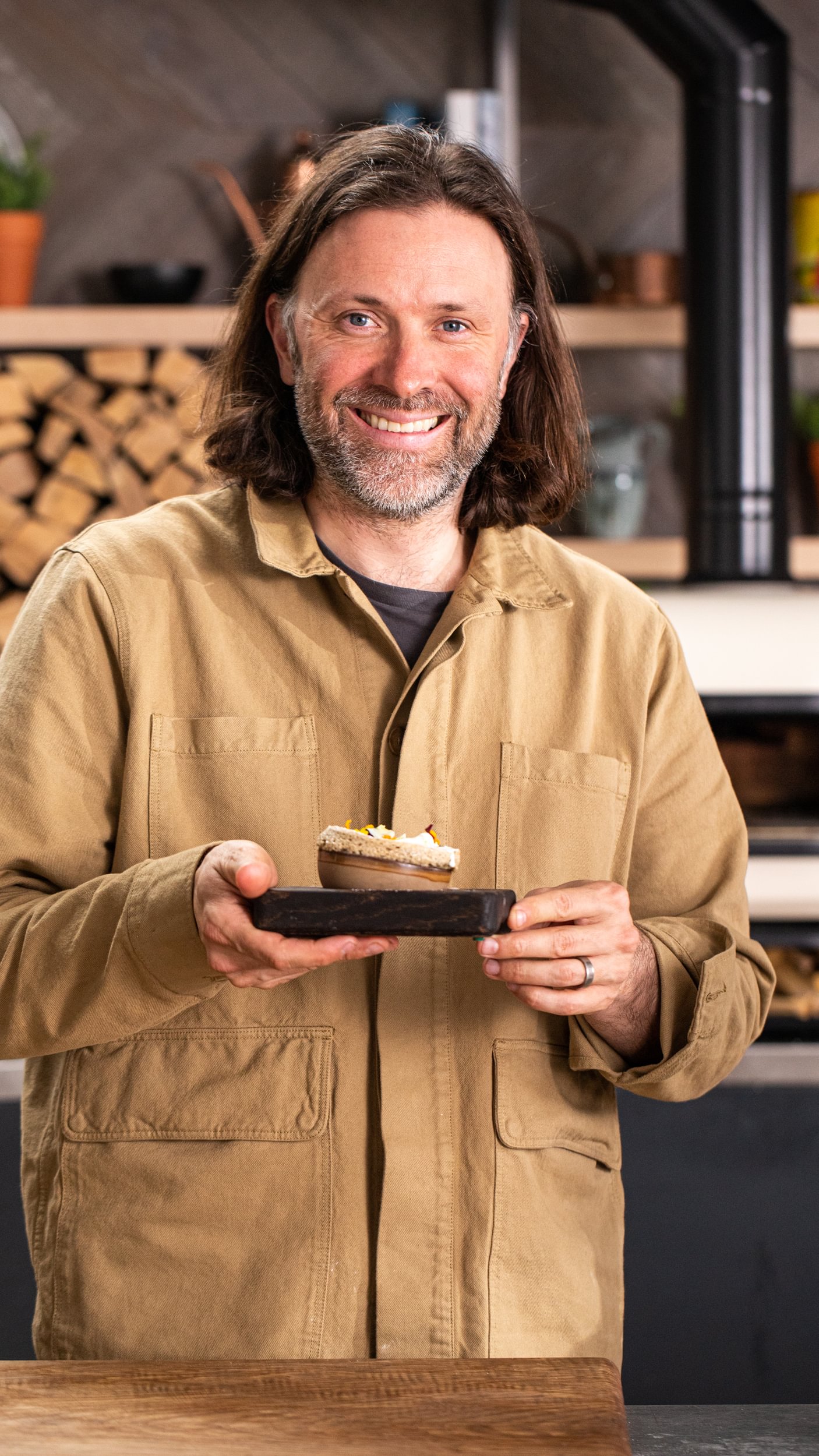 Recipe Contributor
Niklas Ekstedt
Niklas Ekstedt is a Swedish Michelin star chef with restaurants in London and Stockholm. He is a gastronomical legend and Master of Fine-dining, fused with live-fire cooking.