Wood-fired Clam & N'duja Pizzette
Small but mighty, this 'pizzette' packs a punch of intense flavour, combining salty clams with the heat of 'Nduja. By Gozney ambassador and king of butter @thomas_straker.
Ingredients
- 1kg clams
- 250ml White wine
- 2 shallots (fine dice)
- 4 cloves garlic (microplaned)
- 200g Butter (soft)
- 100g 'Nduja
- 2 Lemons
- 1 bunch Basil
- 100 ml Olive oil
- 250g Datterini tomatoes
- Salt
Show more
Step 1:
Place a heavy based / cast-iron pan in your Dome or Roccbox at 400°C and get it up to temperature. 
Step 2:
Add 100ml olive oil to the pan, followed by the clams and the white wine.
Step 3:
Place in your Gozney oven with full flame on until the clams are open. Drain the clams in a sieve set over a bowl.
Step 4:
Once the clams have cooled, pick them all out of the shell, and discard the shells. Strain off and reserve the cooking liquid.
Step 5:
Sweat down the shallots until translucent then add in the grated garlic and cook off for a minute. Add in the quartered Datterini tomatoes. Finally add in the 'nduja, butter, clams & cooking liquid. Reduce until sauce consistency, check seasoning. Allow to cool before using.
Step 6:
Stretch out the dough (simple pizza dough recipe) and top with the clam mix. Bake at 400°C. Remove from the oven add some basil and a good squeeze of lemon juice and olive oil.
Step 7:
Enjoy!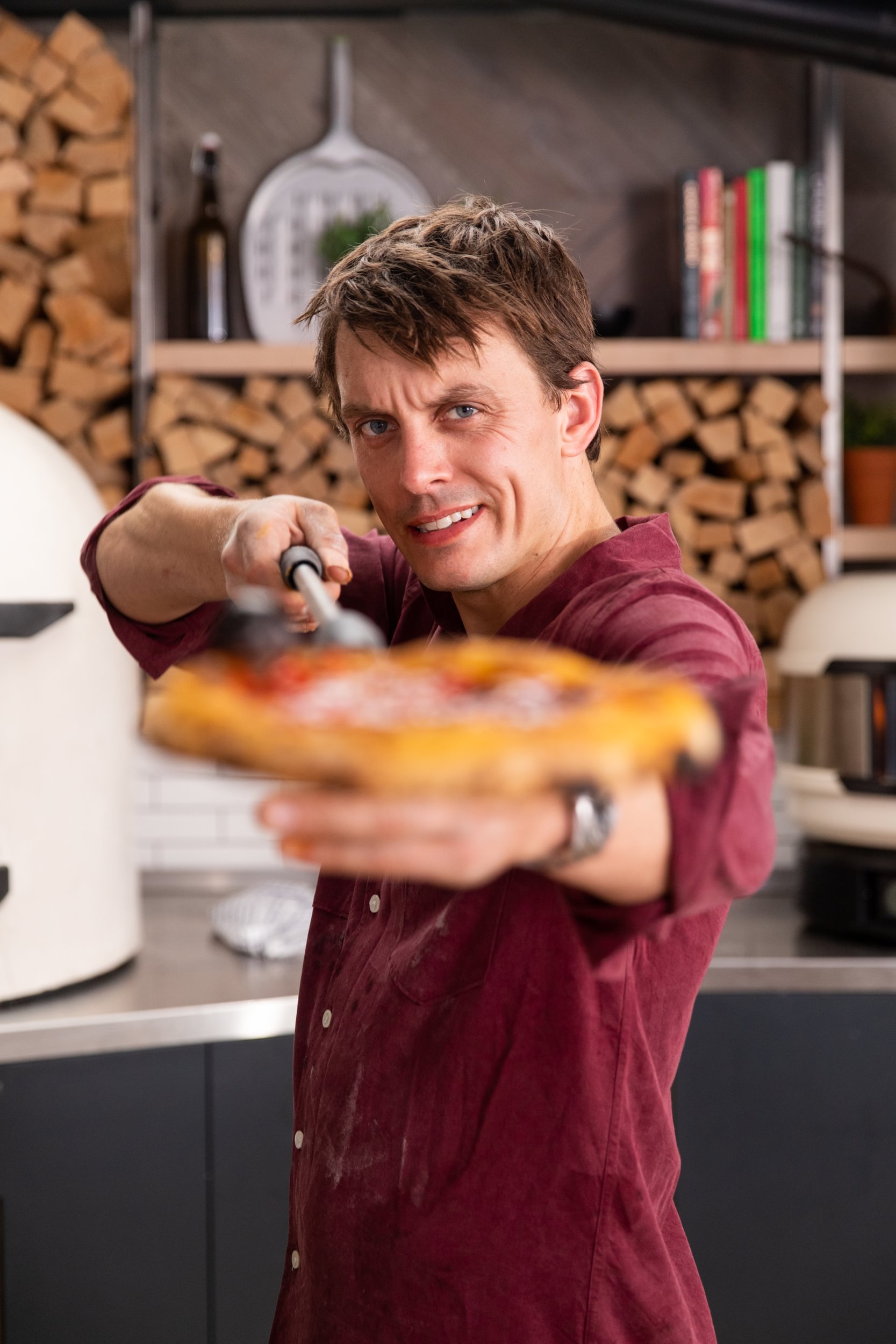 Recipe Contributor
Thomas Straker
Having spent the last decade working in some of London's top restaurants, Tom is now on a mission to bring simple but outrageously tasty, high-quality cooking into people's homes as well as being the kind of butter on Instagram and TikTok. Tom is one of our epic Gozney ambassadors who is constantly killing it with his insane flavours.