The Ultimate Breakfast Pizza
A fresh twist on the ultimate breakfast pizza. Packed with flavor, to set you up for any day, brought to you by Gozney Ambassador Jhy aka @devouredpopup.  
Ingredients
Creme Fraiche (6oz / 170g)
Shredded Part Skim Mozzarella (8oz / 226g)
Prosciutto or Jamon Serrano (2-3 slices)
Thinly Sliced Idaho Potato (1 potato Idaho medium / 6oz / 170g) o
Rosemary / Mint / Lavender
Pecorino (2 tbsp / 1oz / 28g)
Grated Parmesan (2 tbsp / 1oz / 28g)
Show more
Step 1
Preheat your Gozney Roccbox or Dome to around 400°C/750°F.
Step 2
Roast the potatoes until tender.
Step 3
Next, mix the blueberry jam and ricotta and blend until processed and smooth.
Step 4
Now begin assembling. Spread a thin layer of creme fraiche along the base of your pizza dough. Top with a layer of the potatoes and add the mozzarella cheese.
Step 5
Place pizza in the Roccbox, turning regularly to ensure an even cook on each side.
Step 6
After cooking fully. Garnish with herbs, pecorino, parmesan, blueberry ricotta. Optional: Add garlic oil. Recipe here.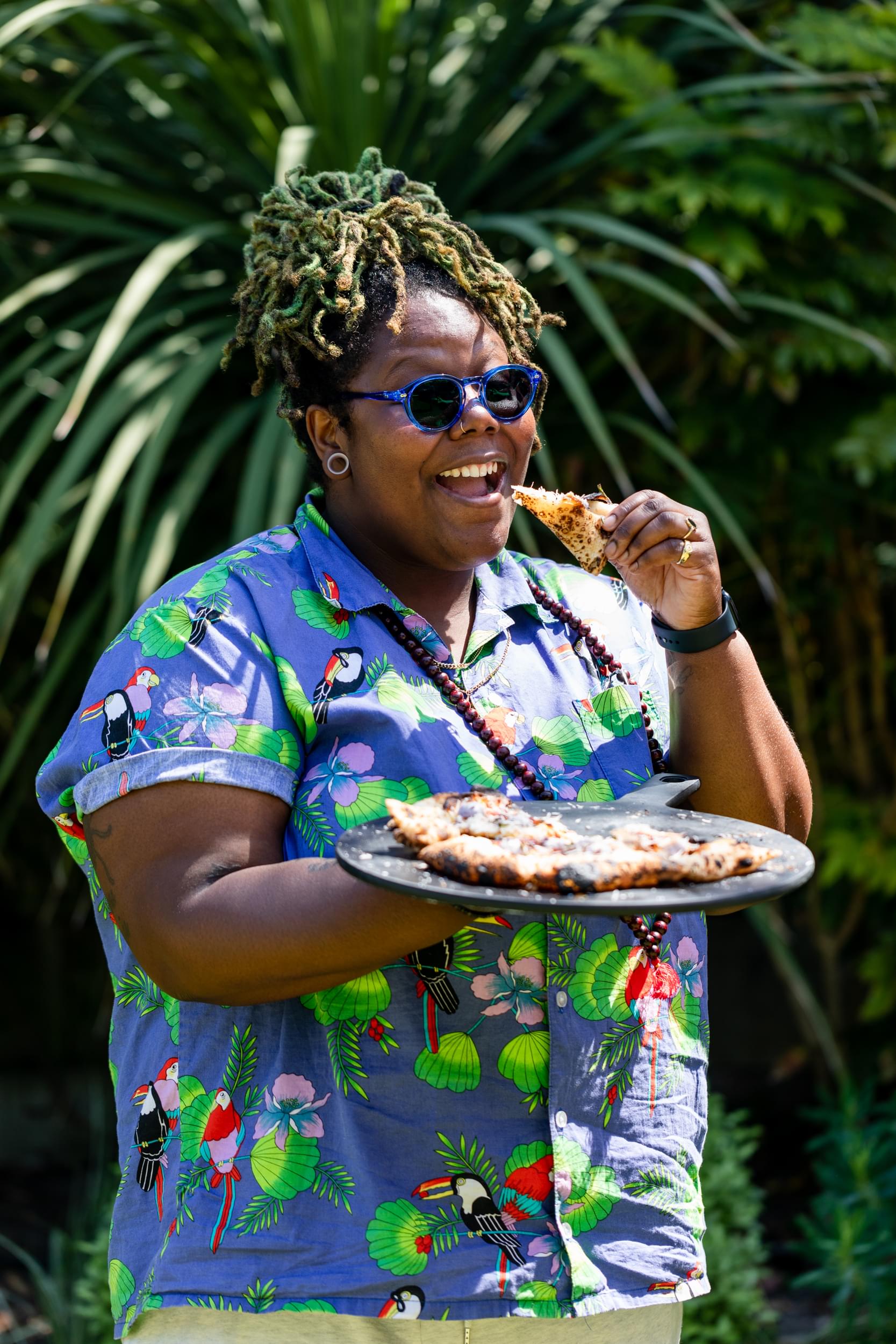 Recipe Contributor
Chef Jhy
Chef Jhy aka Jhy-Sizzle-Patty of Devoured Pizza in Kansas City, MO (@devouredpopup) is inspired to create dishes that give your palette a nudge by using a combination of ingredients in ways that make trying something new fun and exciting.