Salsiccia e Friarielli Pizza
Let Gozney Brand Partner Adam Atkins show you how to make a quick and easy pizza Bianca. Salsiccia e Friarielli – simple yet delicious.
Dome Bundle Link
Dome Bundle Link 1
Regular price €1,973.00€1,799.00
Gozney Turning Peel Link
Gozney Turning Peel Link 1
Regular price €69.00€55.20
Dome Stand Link
Ingredients
A couple of fresh basil leaves
Show more
Step 1
Stretch out a 250g/ 8.8 Oz dough ball (recipe here).
Step 2
Top your base with Friarielli, a few basil leaves and Fior De Latte.
Step 3
Take a good quality, herby sausage, and tear into small pieces. Top your pizza base with these in small pieces, so they cook in the oven as the pizza cooks.
Step 4
Grate over some Pecorino cheese, drizzle over some olive oil and finish with a pinch of fennel seed, before putting into your Gozney Dome or Roccbox at 500°C/932°F.
Step 5
Cook for around 90 seconds, making sure the base is even and the sausage meat is cooked through. 
Step 6
Remove from the oven, serve and enjoy!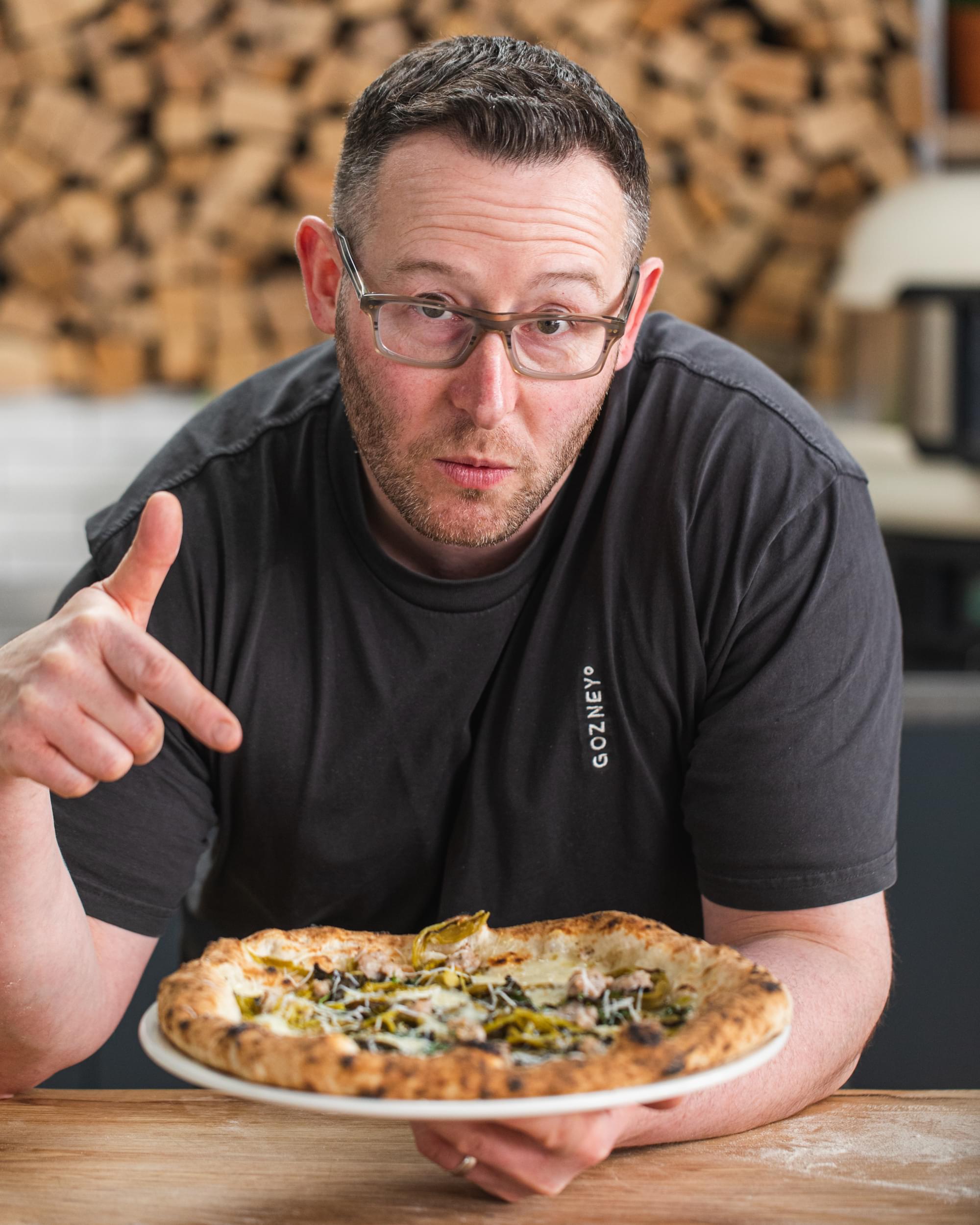 Recipe Contributor
Adam Atkins
Adam is a Gozney OG. He's been firing out epic Neapolitan pizzas in Gozney ovens from his pop-up pizzeria (Peddling Pizzas) since 2016.