Roasted Eggplant with Tahini yoghurt
With incredible flavours of Zhoug and Tahini, this is the only the only way to eat Eggplant. Trust us. Cooked in Roccbox by the incredible @chefphilli.
Ingredients
2 Aubergines, sliced into tenders
½ tsp ground cardamon mini seeds
1 tsp teaspoon cumin seeds
2 jalapenos, sliced (start with one, if unsure)
2-3 garlic cloves, minced
½ tsp salt, more to taste
120ml olive oil, more to desired consistency
½ tsp Aleppo chili flakes
Show more
Step 1:
Slice the aubergine into tenders and cover with salt and water to draw out the moisture. Place to one side.
Step 2:
Toast all the seeds in pan hot cast-iron pan in Roccbox or Dome until fragrant. Make sure not to burn them.  
Step 3:
Blend the seeds in a Pestle and Mortar then blend in garlic. Then mix in the olive oil, salt, lemon juice and Aleppo chilli flakes and jalapenos. Finely chop coriander and add to the mix.  
Step 4:
Mix together the yoghurt and tahini with water. Finish off with a sprinkle of salt.  
Step 5:
Heat a cast-iron pan in your Gozney outdoor oven. Pat dry the aubergine, brush with olive oil and add to the pan. Cook for 12-15 mins at 300°C/570°F until golden. 
Step 6:
Serve the tahini yoghurt on a plate, add on aubergine and finish with Zhoug. Enjoy!  
Time to fire up your Gozney Outdoor Oven and get to work. Don't forget to rate this recipe and share your work with us, just use the #gozneykitchen!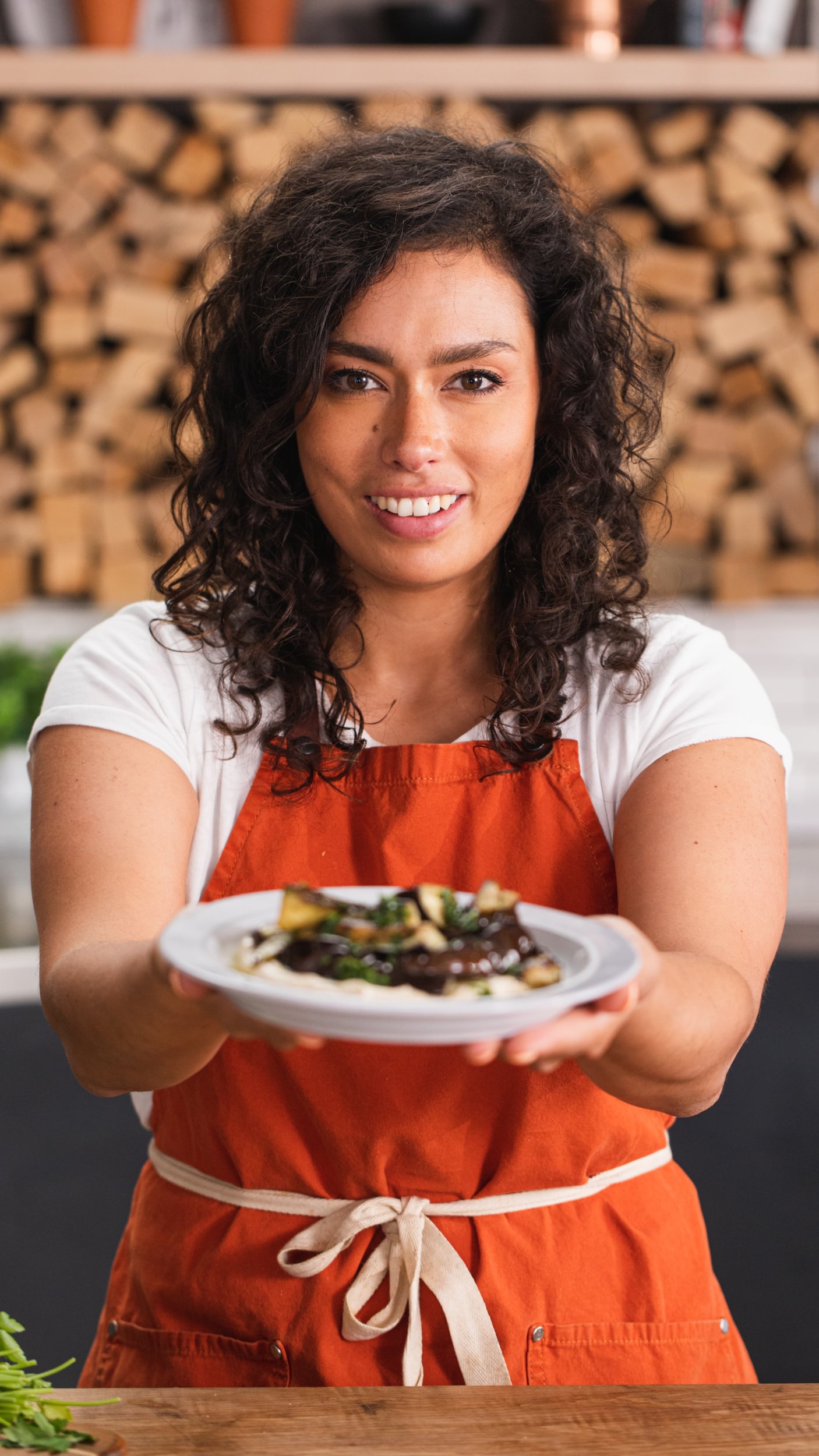 Recipe Contributor
Philli Armitage-Mattin
MasterChef finalist and author Philli's recipes are inspired by her research and travels, bringing you the most incredible Asian flavours cooked with live fire.