Hummus Pizza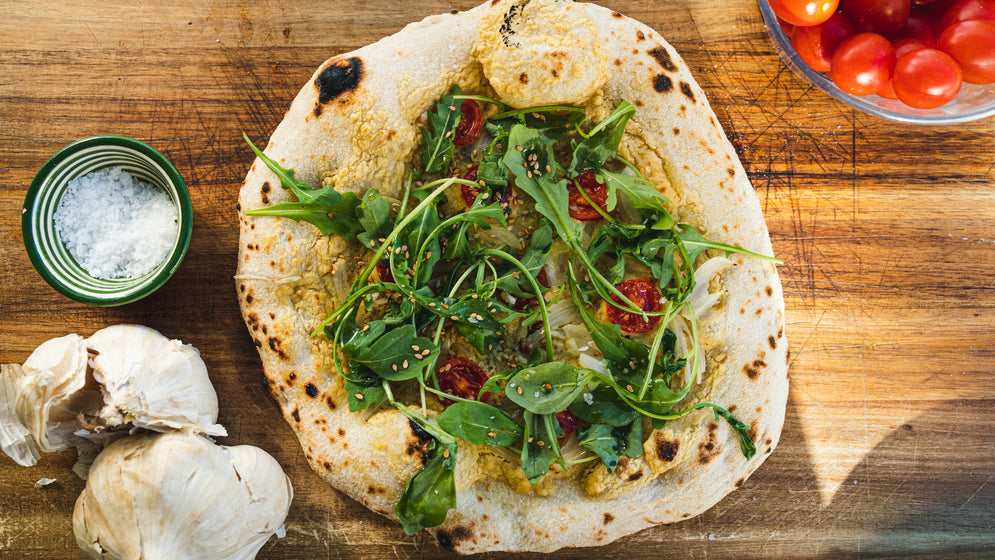 The most fitting recipe for Hanna and Manel (@addictedtohumus) - a hummus pizza! Simple to make and full of flavour, it's the perfect pizza for a sunny day.
Time to fire up your Gozney Pizza Oven!
Roccbox Link
Roccbox Link 1
Regular price €469.00€375.20
Pizza Server Link
Pizza Server Link 1
Regular price €45.00Prices from €36.00
Ingredients
250g chickpeas, cooked and drained

75g Tahini
Juice of 1 lemon

Pinch of salt

Some Water/Aquafaba

A few cherry tomatoes, cut in halves

A few green olives
1/2 onion, in rings

Some garlic oil

A handful of rocket salad
Show more
Step 1:
Blend the tahini, chickpeas, lemon, salt and aquafaba/water. Add more aquafaba/water if you like it creamier.
Step 2:
Open up your pizza dough and spread the hummus all around the base.
Step 3:
Load up with the tomatoes, onion and olives.
Step 4:
Bake in your Gozney Pizza Oven at 450°C for 2 minutes.
Step 5:
Drizzle the garlic oil over the pizza and top up with rocket salad.
Try out Hanna and Manel's Hummus Pizza recipe and tag us in your creations using #gozneykitchen.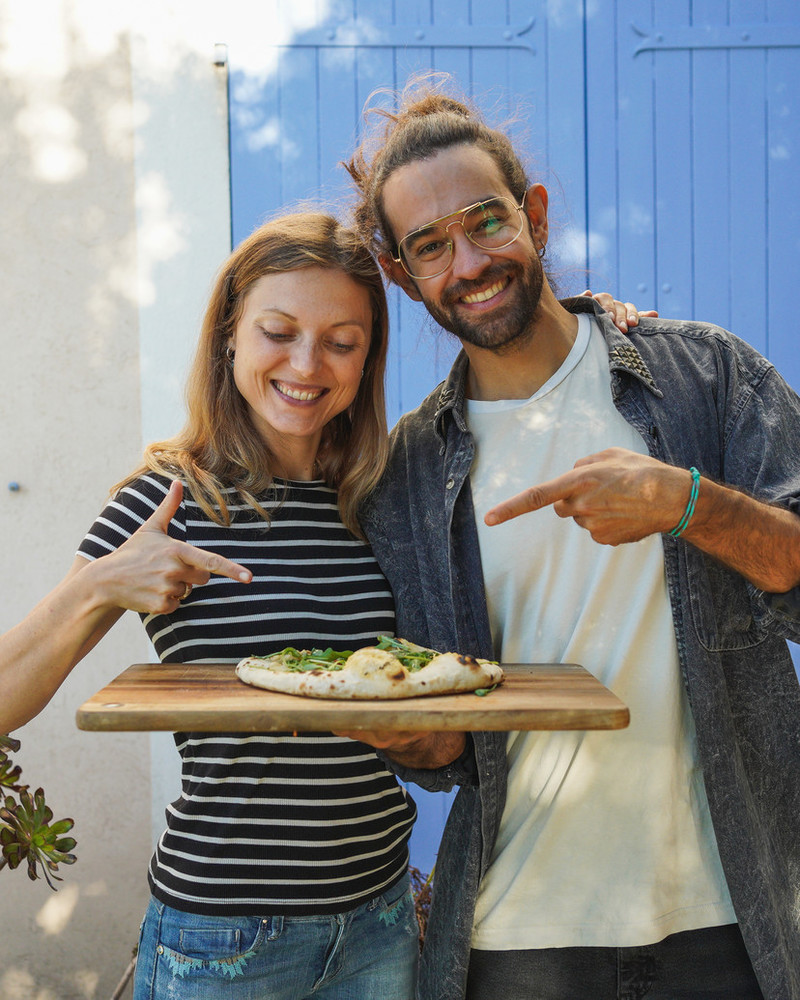 Recipe Contributor
@addictedtohumus
Manel and Hanna from @addictedtohumus are two travellers that love to eat good food every day. They specialise in turning traditional recipes into tasty vegan versions.