Cedar plank mackerel
Gozney Ambassador Chris Robert aka @flamebaster is back with another wood-fired beauty, cedar plank mackerel cooked in Dome and served with a roasted garlic dip.
Ingredients
2 x Large Mackerel whole (1 per person)

1 x Garlic head

Anchovies

2 x fish stock pots

Lemon
Sherry vinegar

Sea salt

2 x egg yolks

Fresh parsley

Olive oil

2 x Dough Balls (recipes at Gozney.com)
Show more
Step 1:
Roast the head of the garlic in the entrance of your Gozney Dome or Roccbox until soft. Squeeze out bulbs and add to a bowl along with the egg yolks, anchovies, Dijon mustard, lemon juice and olive oil. Blend together.
Step 2:
Place the mackerel on a cedar plank and drizzle over some olive oil and sea salt. Make sure your cedar plank has been soaking in water for at least 24 hours before you use it. 
Step 3:
Cook in the Gozney Dome at 450°C.
Step 4:
Baste the mackerel with the stock and vinegar spray whilst cooking.
Step 5:
Stretch out a dough ball (simple pizza dough recipe) and place into the Dome until puffed up. Whilst hot, brush over the remaining anchovy oil and parsley.
Step 6:
Serve and enjoy.
Okay, it is time to fire up your Gozney outdoor oven and get to work! Why don't you share your work with us, just use the #gozneykitchen! Oh and don't forget to rate this recipe.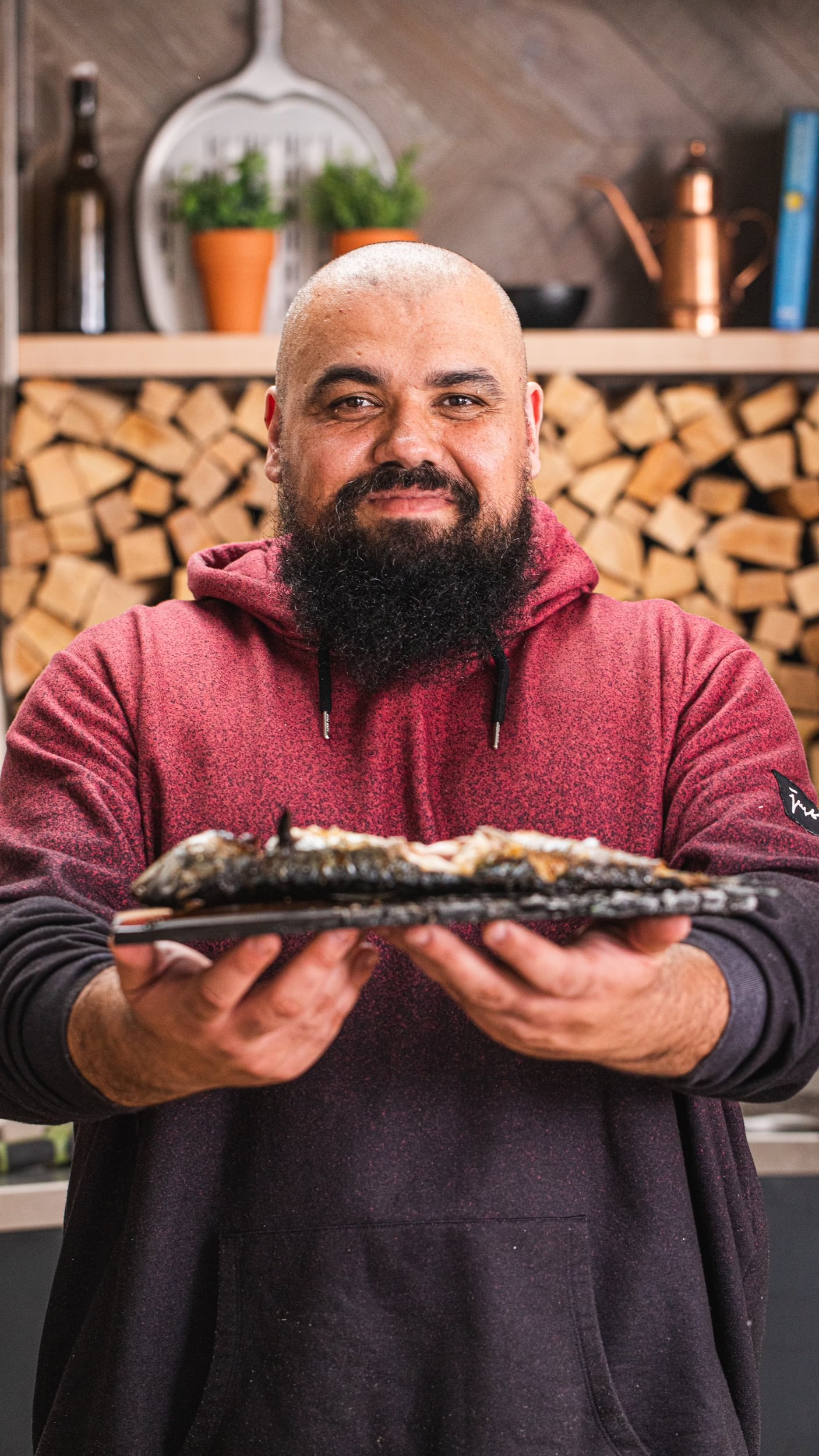 Recipe Contributor
Chris Roberts aka @flamebaster
Chris Roberts aka @flamebaster, is a legend of outdoor wood-fired cooking, proud North Walian and Gozney Ambassador. Growing up, Chris was inspired by his father to create incredible food and bring people together.