Californian Salad Pizza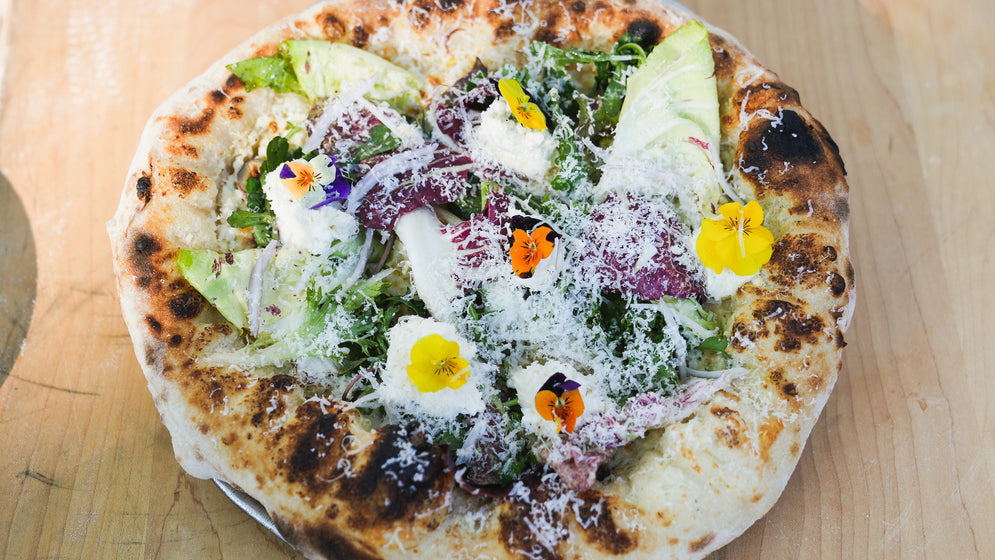 Fancy something fresh for spring? Try salad on pizza (yup, trust us), with @lupacotta's Californian salad pizza.
With a whipped ricotta base, shredded Provolone cheese, lettuce and shallot, this is the perfect pizza when you fancy something a little lighter. If it contains salad, it's healthy right...?
Ingredients
Pizza dough 250g

29g hazelnuts

170g shredded Provolone

Mix of lettuces like radicchio, frisee, romaine

One sliced shallot

Olive Oil

Parmigiano-Reggiano

Edible flowers and fresh herbs (optional)

225g Ricotta

225g Whipping cream

Lemon zest

Garlic

Salt & pepper

½ cup Olive oil

½ cup Red wine vinegar

Lemon juice
Show more
Step 1:
Whip the ricotta with cream, olive oil, garlic, salt & pepper. Whip, adding cream and olive oil until it's a smooth spreadable consistency.
Step 2:
Whisk a salad dressing of olive oil, red wine vinegar, lemon and salt & pepper to taste. Season your salad with dressing and set aside.  
Step 3:
Stretch your pizza dough and spread a layer of lemon whipped ricotta, provolone, hazelnuts, and olive oil. 
Step 4:
Bake in your Roccbox or Dome at 425°C until fully cooked.
Step 5:
Finish your pizza with parmigiana, seasoned salad greens, shallots, more fresh whipped ricotta, any fresh herbs or edible flowers, a squeeze of lemon, lemon zest and a pinch of finishing salt.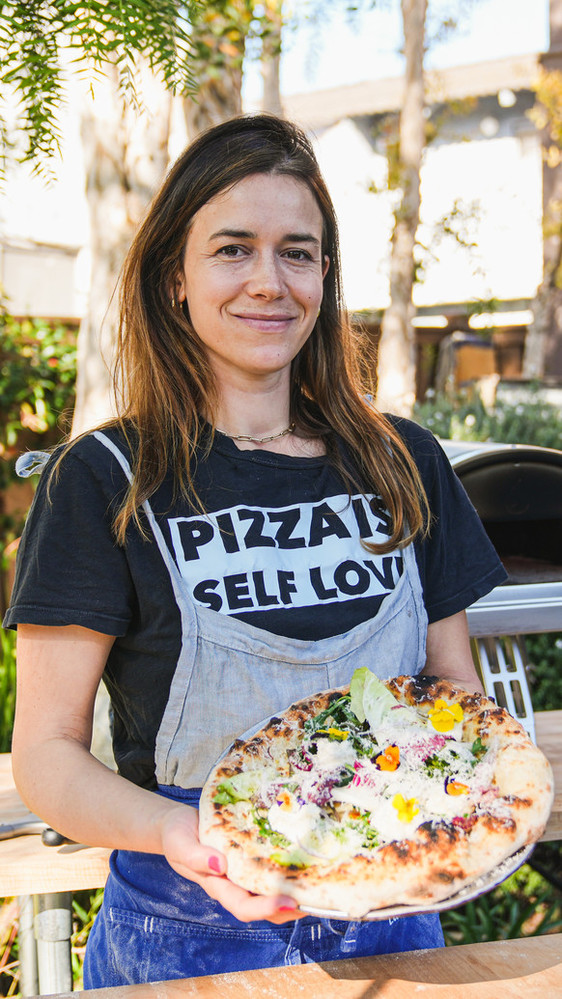 Recipe Contributor
Ines Barlerin Glaser
Ines is an incredible pizza chef based in Venice, California, known for throwing the best pizza parties, catering private events and teaching people how to create pro pies with her pop-up business Lupa Cotta.