Baked Cheese with Jam & Flatbreads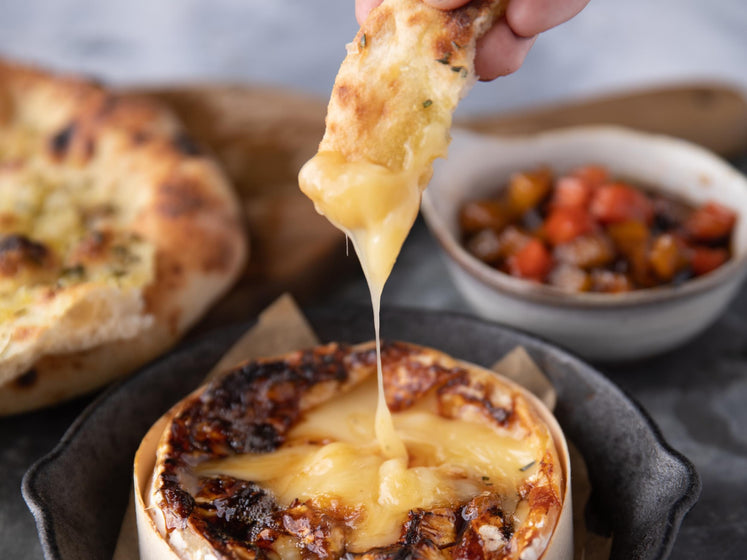 Baked cheese with a root vegetable jam and flatbreads. It's a cheese lover's dream cooked in the Dome by @chefthomasbateman.  
Dome Bundle Link
Dome Bundle Link 1
Regular price €1,973.00€1,799.00
Infrared Thermometer Link
Infrared Thermometer Link 1
Regular price €39.00€31.20
Pizza Server Link
Pizza Server Link 1
Regular price €45.00Prices from €36.00
Ingredients
1 wheel of Tunworth cheese (or camembert)
50g/1.7 oz honey

2 carrots

1/2 a swede

1 parsnip

180g/6.3 oz caster sugar
50ml/ 1.6 Fl oz balsamic vinegar

3 x 130g/4.6 oz dough balls

2 sprigs of rosemary

Sea salt

Olive oil
Show more
Step 1:
To make the jam dice the carrot, swede and parsnip into 1cm cubes. Boil in salted water for 3 mins and strain. Add the vegetable to a pan with 200ml/6.8 Fl oz water, the caster sugar, balsamic vinegar and a pinch of salt. Place the pan into the Dome at 300°C/572°F. Allow it to bubble away until a sticky jam forms and the set aside to cool.  
Step 2:
Add the honey to a small pan and place in the Dome just until it starts to caramelize. You will be able to smell this – it will have an aroma of honeycomb.  
Step 3:
Cut a lattice pattern on the top of the cheese, drizzle with the honey and bake at the edge of the Dome for 10-12 minutes until it's melting and oozy inside. Pinching the sides of the cheese gently will allow you to test whether it is ready.  
Step 4:
Turn the Dome up to 400°C/752°F and shape out the dough balls.  
Step 5:
Drizzle with olive oil, salt and rosemary. Bake for approx. 90 seconds in the Dome until puffed up and slightly blistered.  
Step 6:
Serve all together, using the flatbreads to dip into the cheese. Enjoy!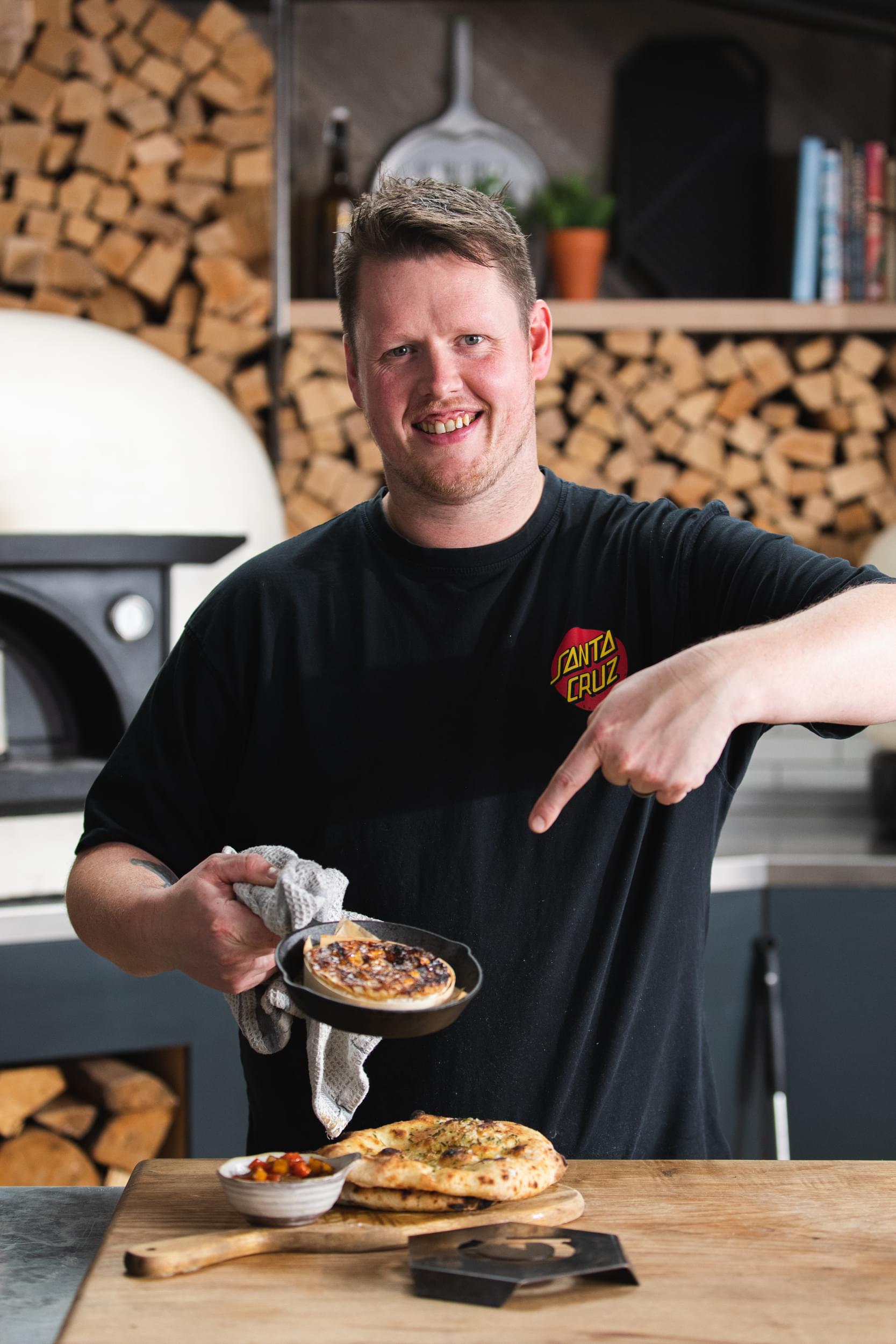 Recipe Contributor
Thomas Bateman
Thom Bateman is the Chef Patron of the Flintlock at Cheddleton in Staffordshire which was recently awarded 2 AA rosettes. He's also a big hit on TikTok, sharing recipe inspiration to a loyal following of over 1.2 million people.